Events
August 2019
Tasting Room 3rd Anniversary Party
11:30 AM to 6:00 PM
Sat, Aug 17, 2019
Venue:
Fulcrum Tasting Room, 25 E. Napa St., Sonoma, CA 95476
Contact:
Sonoma Tasting Room 707-631-6097,
tasting@fulcrumwines.com
Three years already in our one and only Sonoma Tasting Room! Please join us for another Fulcrum festivity to celebrate our tasting room's 3rd anniversary, but more importantly, to celebrate you - our devoted club members and friends. As usual, David Rossi will be on hand to mingle and pour some new wines.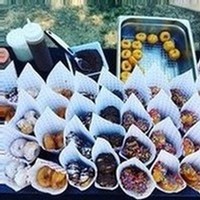 We're bringing in Harvey's Donuts to nibble on and pair with classics (our 2017 Durell Chardonnay & 2017 Wildcat Mountain Pinot Noir) and new releases (our 2018 Sauvignon Blanc & 2016 Zinfandel). Mini donuts made on premises by a local, family owned business…I can smell it already and it doesn't get much better. Sweet, spicy or savory mini donuts? You'll have to come to find out. Please RSVP by emailing us at tasting@fulcrumwines.com to reserve your spot!
Taste of Sonoma 2019
11:00 AM to 4:00 PM
Sat, Aug 31, 2019
Venue:
GREEN MUSIC CENTER - MAIN VENUE 1801 E. Cotati Ave Rohnert Park, CA 94928
Contact:
Taste of Sonoma (866) 955-6040
Join Fulcrum on August 31st at THE wine event of the year in Sonoma. Try our wines at Taste of Sonoma along with hundreds of others from Sonoma's finest wineries. Increase your wine knowledge with educational wine talks, sip wine to your heart's content and snack on bites of culinary genius from local chefs.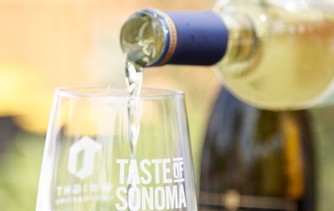 November 2019
Fulcrum Wines at Chesapeake Bay's Honored Vintners Reception
6:00 PM to 9:00 PM
Fri, Nov 8, 2019
Venue:
Cavalier Golf & Yacht Cub at Chesapeake Bay Wine Classic Foundation, P.O. Box 1175 Virginia Beach, VA 23451
Contact:
Jennie Capps 757-200-9463,
wineclassic@cox.net
Please join us at the Chesapeake Bay Wine Classic Foundation Honored Vintners Reception. Fulcrum Wines is honored to be in the lineup of vintners traveling to Virginia Beach to share our wines with you. Mix and mingle while enjoying special wines that you can try, love and order! Cuisine prepared by Chef Dawn will be equally impressive! This charitable event will raise money for the youth of South Hampton Roads, Virginia to pursue higher education.