Vineyards
When winemaker David Rossi founded Fulcrum in 2005, he started by making cold calls to top Pinot Noir growers, working to persuade them into giving him access to small amounts of their fruit. His goal, was to make wines from the finest vineyards, without being constrained by regions or boundaries. After years of earning their respect as a winemaker, today, top growers are happy to work with David. The Fulcrum vineyard program now includes grand cru-caliber vineyards in the Anderson Valley, Russian River Valley, Sonoma Coast, Carneros and Chalone appellations. All vineyards are either organically or sustainably farmed.
To create luscious natural wines with the balance, complexity and depth of flavor for which Fulcrum is known, David generally selects slightly warmer sites, in very cool regions. These locations are warm enough to produce perfectly ripe fruit, but cool enough to allow the extended hangtime that builds the complex flavors David seeks. Because David believes in properly managing the fruit in the vineyards, as opposed to manipulating it after the fact in the winery, the viticultural practices of the growers is also key. David selects vineyards that emphasize minimal inputs, vine balance and meticulous management practices that sustain the environment. All of David's Pinot Noir comes from vines trained on a VSP (vertical shoot positioning) trellis systems, with vines pruned to reduce shading of the fruit and promote ripening, but with enough leaves remaining to keep the vine healthy for decades to come. Crop thinning is practiced to create even ripening and to intensify flavors.
When selecting vineyards, David also evaluates the clonal material to ensure that it is diverse enough to create the complexity he desires for his Pinot Noirs, and that the selected clones produce the most impressive wines from their particular vineyard. To this end, he will select the blocks and rows with the clones he specifically wishes to work with.
Last, but perhaps most important, vineyards are selected because they have track records of excellence, and because they inspire David as a winemaker, with each one offering something distinctive and compelling for Fulcrum's small portfolio of vineyards- and appellation-designated Pinot Noirs.
---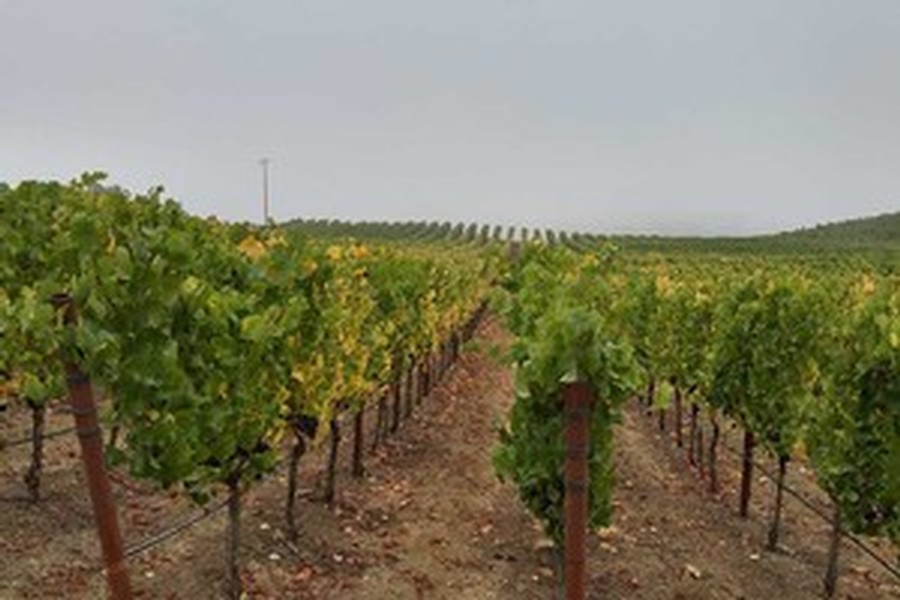 Gap's Crown
Since being planted in 2002, Gap's Crown Vineyard has emerged as one of the Sonoma Coast's preeminent sustainable vineyards for Pinot Noir. Nestled on the western hillside of Sonoma Mountain, Gap's Crown presents an amazing location to capture both the complexity and intensity that define world-class Pinot Noir. The site's distinctive microclimate is predominantly influenced by summer fog rushing in from the Pacific Ocean through the Petaluma Gap. The soils are rocky and well drained, and are ideal for Burgundian varietals. Of the six different clones of Pinot Noir grown at Gap's Crown, David has chosen to use clones 114 and 828 for Fulcrum's Gap's Crown Vineyard Pinot Noir. With abundant lush, dark fruit, this wine is consistently the most rich and voluptuous Fulcrum offering. As is the case with all of the vineyards Fulcrum works with, set rows of Gap's Crown are farmed specifically to David's specifications under long-term contract.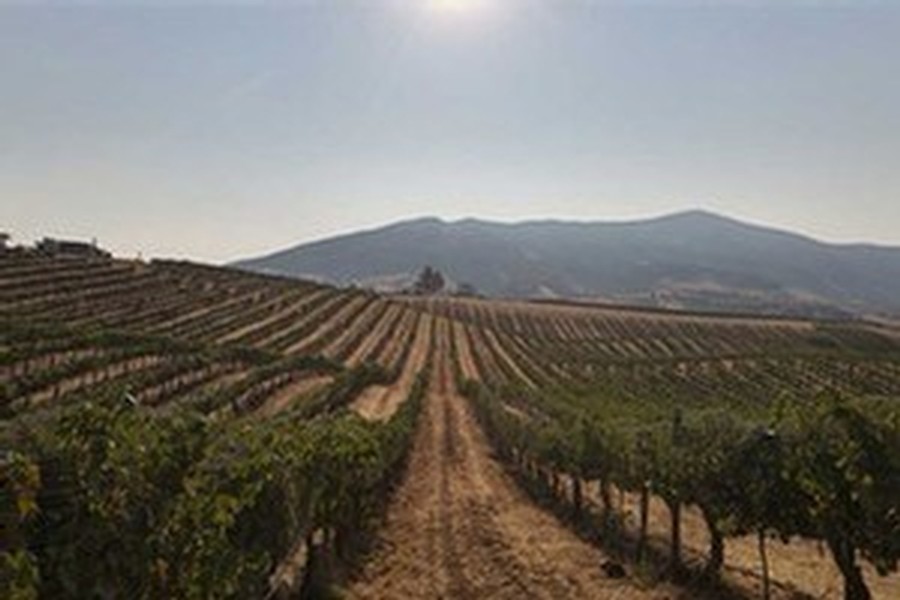 Brosseau
Located in the famed Chalone appellation of Monterey, Brosseau is truly one of California's premier organic vineyards, and it is also one of its most unique. While some vineyards in the state have cool climates, and others have limestone in their soils, very few have both. In 1980, this convergence of climate and geology inspired Jon and Jan Brosseau to plant their iconic vineyard. Tucked into the Gavilan mountain range, east of the Santa Lucia Highlands, Brosseau is a spectacular vineyard for Pinot Noir. It is certified organic, and consistently yields less than 2 tons per acre of dark, exceptionally concentrated fruit. The vineyard's climate and limestone, decomposed granite and volcanic rock soils also impart a clear minerality to the wines, as well as a firm, tannic backbone. Fulcrum's blocks of Brosseau include clones Pommard, and 114, which are used in the Brosseau Vineyard Pinot Noir.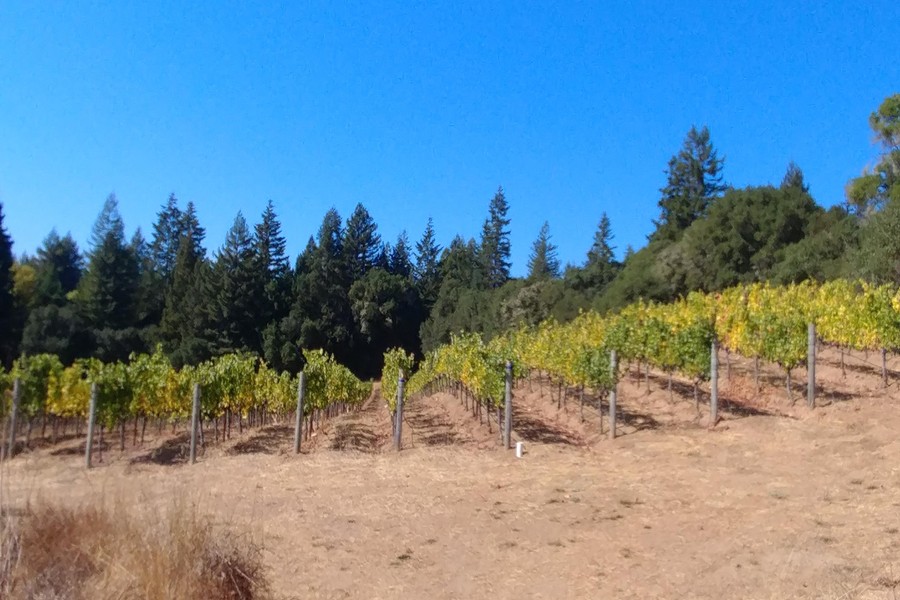 CONZELMAN
Planted in 2001 and owned my Moira Conzelman this property shows what Anderson Valley can do with Pinot Noir when expertly farmed. Conzelman is sustainably farmed by renowned winegrower Paul Ardzrooni. Paul has been farming Pinot Noir in Anderson Valley since 1990 and brings his special skills to the farming of Conzelman. Located in the "deep end" of Anderson Valley this is a cooler site in a cool region. This allows David to achieve the levels of ripeness he wants, while ensuring the poise and restraint he loves. The vineyard is composed of creek-side blocks of vines bordered by steeply terraced vines, and is planted with several different clones of Pinot Noir including Pommard, 667, 777, Martini and 115. Fulcrum's blocks are planted to the 667 and Pommard clones. With its effusive dark cherry notes, balanced acid and brooding layers of moist earth, there is an essential Anderson Valley-ness to the Pinot Noir from Conzelman that is incredibly compelling. Conzelman fruit is used in both the Fulcrum Conzelman Anderson Valley and On Point Winemaker's Selection wines.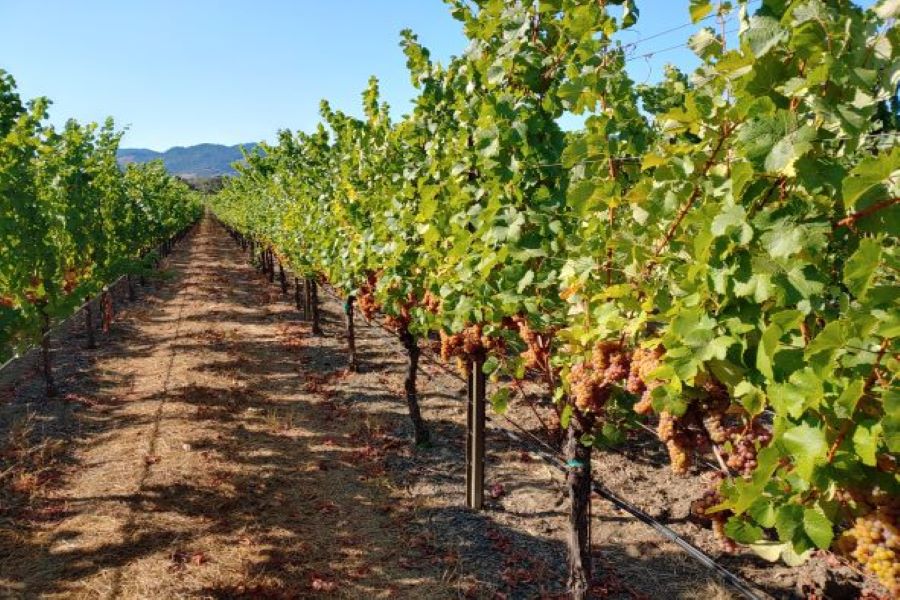 FERRINGTON
Just north of the town of Booneville, it was originally planted in the 1970's by Dr. Ferrington, a Santa Rosa Dermatologist. It is a large property at 70 acres and it is mostly planted to Pinot Noir. However they also have Chardonnay, Sauvignon Blanc, Gewürztraminer and Riesling. Fulcrum sources the fruit for our Anderson Valley Dry Gewurztraminer from this special property. The cool climate is perfect to help retain the acidity of the grape, but warm enough to allow it to ripen and achieve the russet color that indicates the perfect window for picking. Another vineyard that is farmed by Paul Ardzrooni using minimal inputs and a careful hand. Ferrington along with the Savoy vineyard are considered the royalty of Anderson Valley vineyards and we are honored to work with this historic property.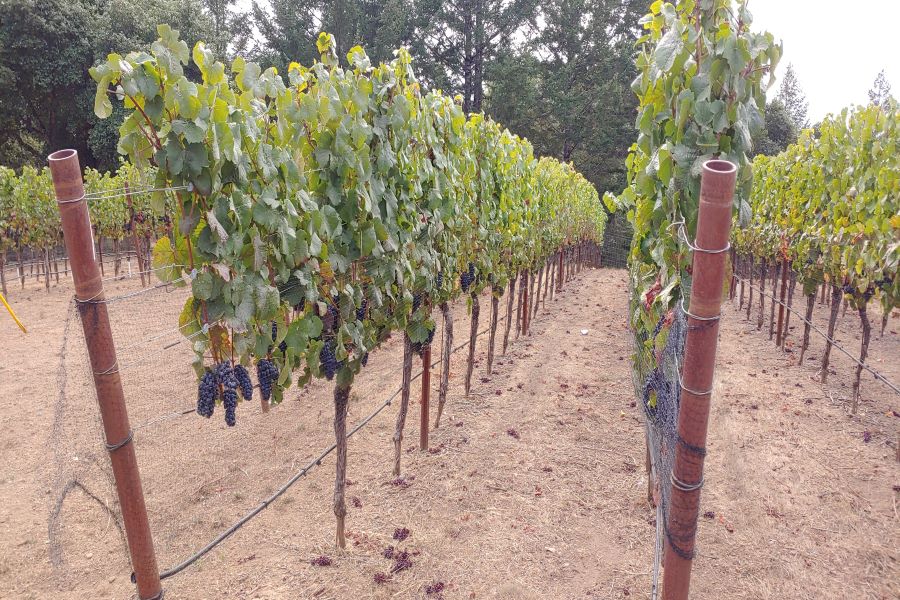 WALALA
Towering abobe the Pacific, Walala sits 1,200 feet above sea level, just a stones throw from the coast. Thye nearest population is in the coastal town of Annapolis. This is the "true" Sonoma coast and it places it on the edge of the ability to ripen Pinot Noir. Farming here is not for the faint of heart and requires excellence in execution for every phase of the growing season. Gravelly loam soils provide the base for clones 828, 777 and 113 that are planted on 3309C rootstock. This location allows the fruit to mature evenly and slowly to develop a richness and complexity that few sites can. Fulcrum makes vineyard designated Pinot Noir from Walala and we also blend a bit of it into our On Point Pinot Noirs.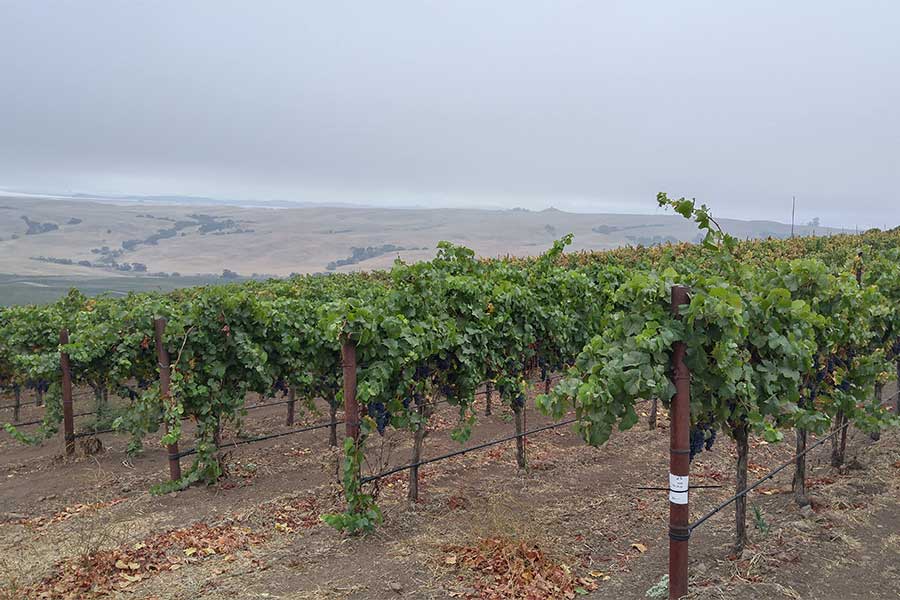 WILDCAT MOUNTAIN
The term "mountain" does not seem to go with the Carneros appellation, a region known to be low and marshy right next to San Pablo Bay. However, this is exactly what you find in this special sustainably-farmed vineyard. It was planted in 1998 by Steve MacRostie very close to the bay at 700 feet above sea level. Red volcanic soils produce very low yielding vines that produce fruit of exceptional richness but also finesse. A cool site due to the winds and elevation this is often the last Pinot Noir vineyard we pick. Clones Pommard, 115, 777, and 667 from Wildcat go into our Fulcrum Wildcat Mountain Pinot as well as our On Point wines.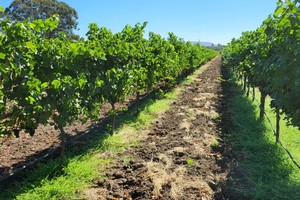 LEVERONI
Cooling afternoon winds and summer evening fog help create conditions that produce wines with classic acidity and structure, while displaying the lovely depth of flavor for which Carneros wines are renowned. The primary grape varieties on the estate are Chardonnay and Pinot Noir, with smaller plantings of Sauvignon Blanc, Merlot and Syrah. We are excited to work with this property that has such a long and storied history in Sonoma Valley. We co-ferment clones 828 and 667 for a true expression of this unique vineyard. The newest addition to the Fulcrum Pinot Noir line up the Leveroni wines have a complexity and depth that just says "Sonoma".